Unmanned manufacturing system
Founded 2004 MAM stands for high-performance automation developed for 24/7 production. MAM Matrix tool-magazines set standards in terms of storage density and speed, but only the interaction with a MAM pallet system controlled by MAM production software unlocks the potential of this unique manufacturing system.
Realize more flexible manufacturing systems for Aerospace-, Engine-, Turbine and Agricultural Parts with MAM!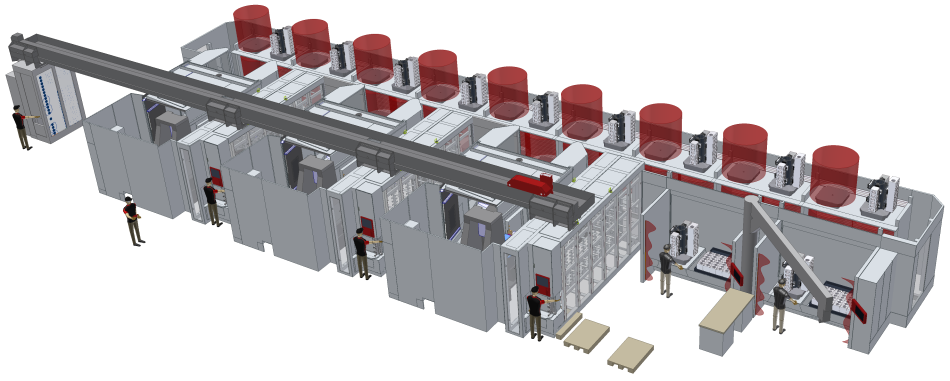 WE OPERATE INTERNATIONALLY
We are an internationally operating company that develops the optimal solution in close cooperation with our customers. Interdisciplinary collaboration, the use of the latest technologies and efficient project management guarantee outstanding quality at competitive prices.