Production Organizer – flexible manufacturing made easy
This modular MMS software, developed by MAM since 2007, enables the advance planning of all orders, taking into account all resources such as machine hours, man hours, raw material, tools and fixtures. With the entire MAM manufacturing system and the Production Organizer, you reduce your production lead time with less preparation effort. Dynamic production control allows you to interfere with job scheduling in real time without losing productivity.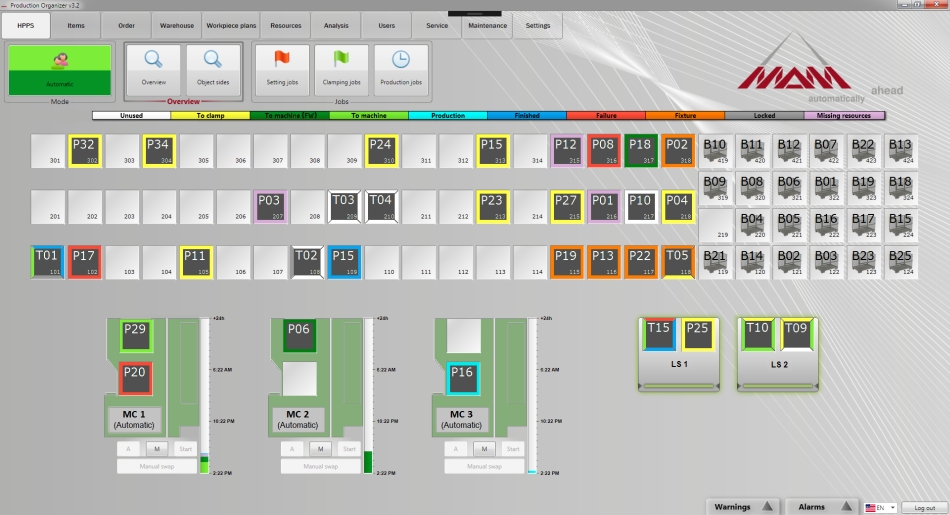 Overview of pallet status, double loading station and machine utilisation.
Simple operation and all status information at a glance
The intuitive design of the Production Organizer makes it easy to use in real time, without high training costs, because the system is divided into easily understandable to-do lists. The manual production mode is child's play to operate via drag and drop.  In "automatic" mode, laser tool breakage monitoring and RFID tool detection ensure a smooth unmanned shift. The scheduling sequence is retrograde to the delivery date, but can also be changed at any time by assigning other priorities – all in the running automatic mode.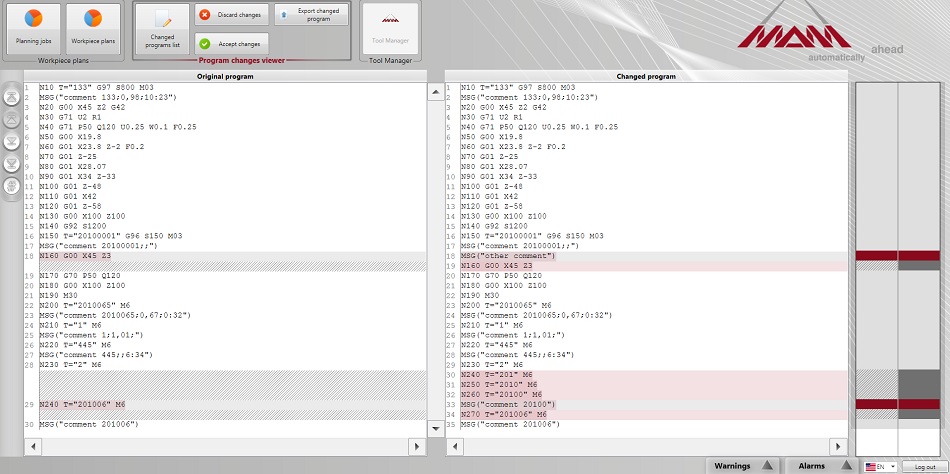 The figure shows the automatic revision management of the CNC programs. If the CNC program is recognized as changed at the end of the production step, changes may only be accepted for further production by an authorized operator. All changes will be automatically saved in the database.
Efficiency through the use of state-of-the-art technologies and know-how
The modular server-client system uses real-time databases and can also be adapted to your existing environment. The interface communicates with tool presetters, measuring, deburring and washing machines as well as with a superior ERP and MES system. The prerequisite for smooth communication is a well-defined standard interface. MAM can fall back on more than 14 years of experience and is even able to make modifications to the CNC machine with FANUC or SIEMENS controls.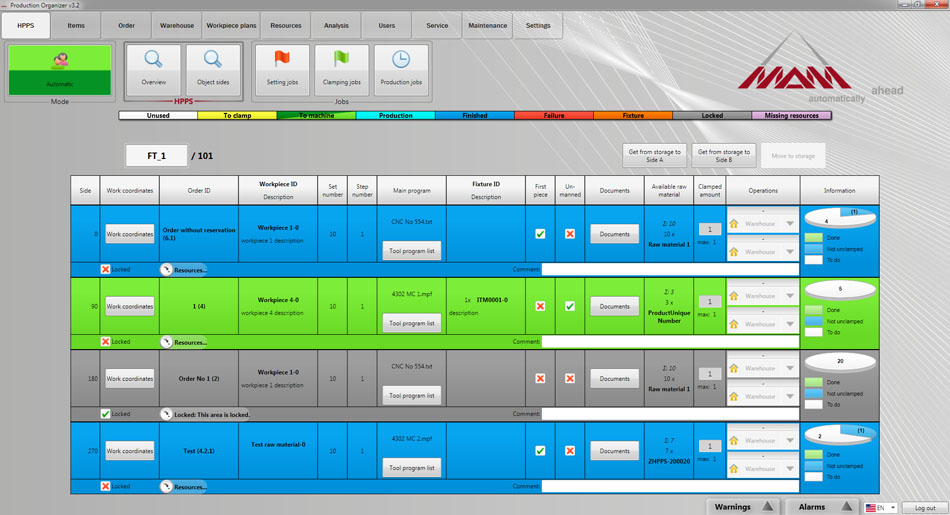 Resource management details for all current tools and workpieces, pallets, FlexTowers, boxes, individual fixtures, raw materials, documentation and manpower
Industrial computers – robust against environmental influences
Dust, dirt, extreme temperatures or humidity are often the causes of production downtimes. Heatpipes that end in a cooling frame are therefore used as processor cooling. The housing is splash-proof and absolutely dustproof.