Tool Organizer
Powerful visualization functions for the operator such as real-time tool monitoring, tool specification sheets, last use date, sister tool management with lifetime alerts, alarm massage diagnostics.
Constant availability of the CNC machine!
The machine always has priority at MAM and never has to wait for tools. Whether in the puristic MAM-C with accelerations of one G or in the high-end magazine MAM-L by means of a carousel loading station and revolver buffer.
The power accelerator for your production
The MAM Tool Organizer combines Siemens and Fanuc controlled machines with a uniform user interface. The clear visualization including attached documentation such as PDF´s, images and condition monitoring prevents misunderstandings and enables the operator to improve his know-how with the system. Everything is saved automatically in the background, and revision management allows conclusions to be drawn.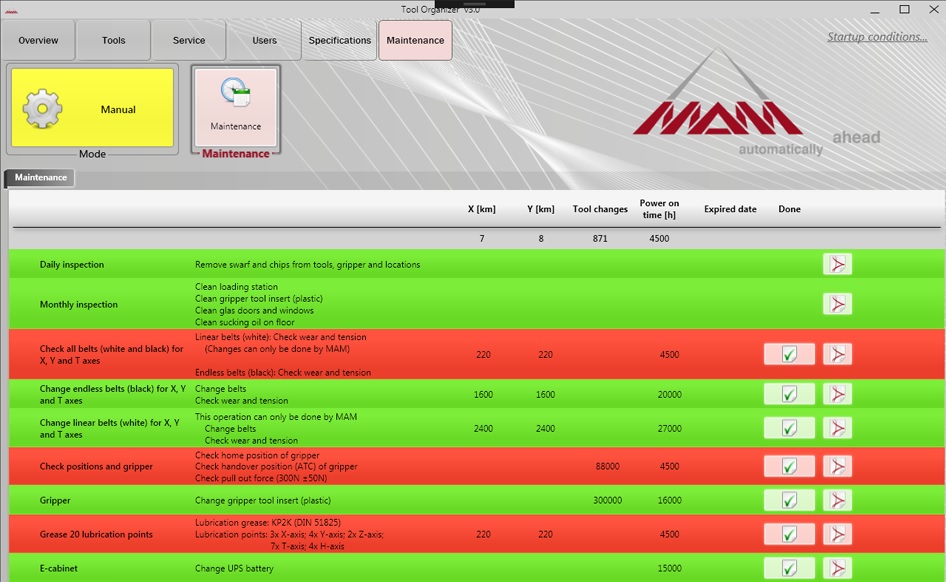 Based on the actual occupancy of the magazine, the Tool Organizer calculates a dynamic maintenance plan. The number of kilometres driven by the linear robot and the number of tool changes are displayed. The plausible visualization with attached documentation, images and condition monitoring prevent misunderstandings and enable the operator to facilitate his decision making.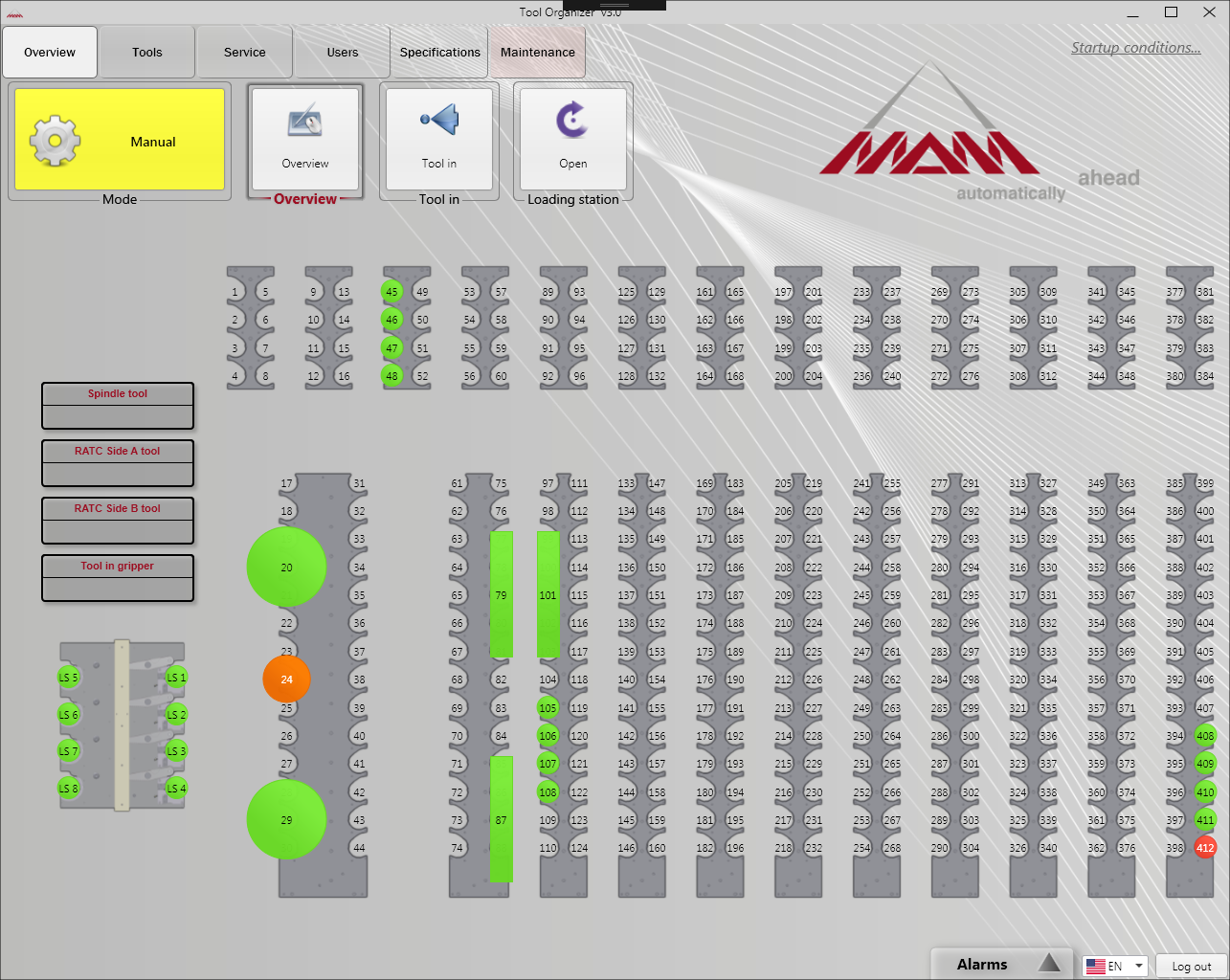 70 kg carrying capacity for over 600 mm large tools with lengths up to 1500 mm are no problem for the modular storage units. The Tool Organizer illustrates in the tool overview the occupied and free storage spaces for the respective tool.

Monitoring the tool data using laser scanners and spindle load control provides reliable protection against production downtimes and blunting cutting edges. The Tool Organizer determines the life cycle of each tool including its warning functions via spindle runtimes and/or via its geometry data.