Flex Ram – The complete system
The software-supported automated FLEXram production enables an enormous reduction of set-up times and thus production costs. The servo-driven ramming system is controlled and automatically loaded and unloaded by the MAM Production Organizer.
Types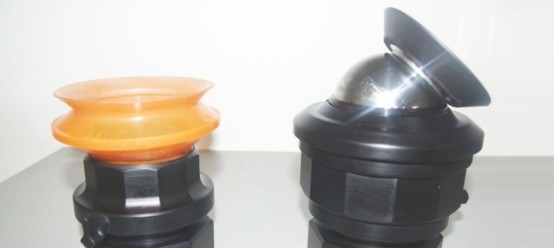 Standard head 600-80 (+/-10°) "left head"
Clamping head diameter small: 80mm
Standard head 600-120 (+/-10°)
Clamping head diameter regular: 120mm
FLEX head 1000-145 (+/-40°) "right head"
The ball joint with pneumatic locking system allows deflections of up to 40 degrees in all directions.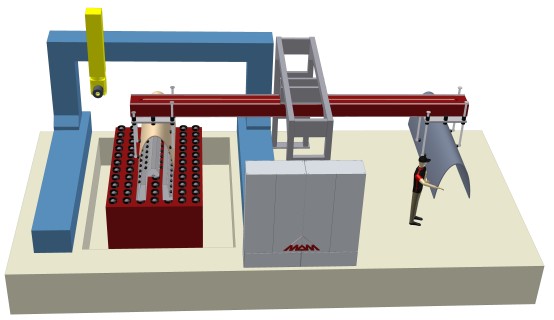 The system uses the MAM-FLEXram coupling system. Vacuum chucks of various types can thus be combined.
Diese Adapter werden für Teile mit einem kleinen Biegeradius verwendet, damit wird auch ein seitliches Zerspanen möglich. Die richtigen Koordinaten werden durch den Postprozessor generiert.
Die Position der Rams ist so präzise, dass diese auch in der Nullpunktspannung verwendet werden können. Ihre Wiederholgenauigkeit beträgt +/- 0,05mm.
Alle Spannköpfe befinden sich auf einem servogesteuerten Stößelsystem, welche mit Servomotoren exakt positioniert werden. Jede Stößelachse ist CNC-gesteuert, Spannprogramme für Wiederholungen gespeichert.
Postprozessors of the CAM-Systems
The postprocessor of the CAM system automatically generates the FLEXram coordinates and CNC programs and retrieves them from the MAM system. The current clamping state is taken into account. Even small, individually tailored quantities can be produced cost-effectively.
Advantages of MAM vacuum heads
Flexible PRO-HEAD works up to 40°
Energy saving due to reduced vacuum pressure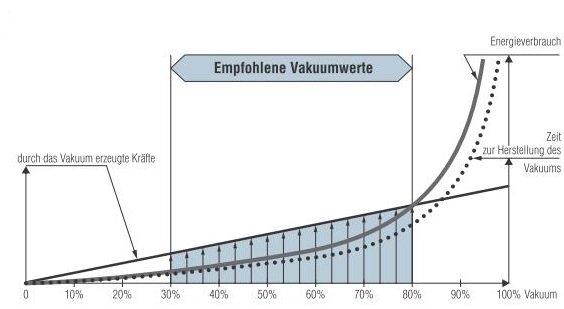 Due to its different sizes, the ram head is able to guarantee the same closing forces with reduced vacuum pressure.
The MAM system automatically stops the machining center if the vacuum pump pressure is too low or another fault is detected.